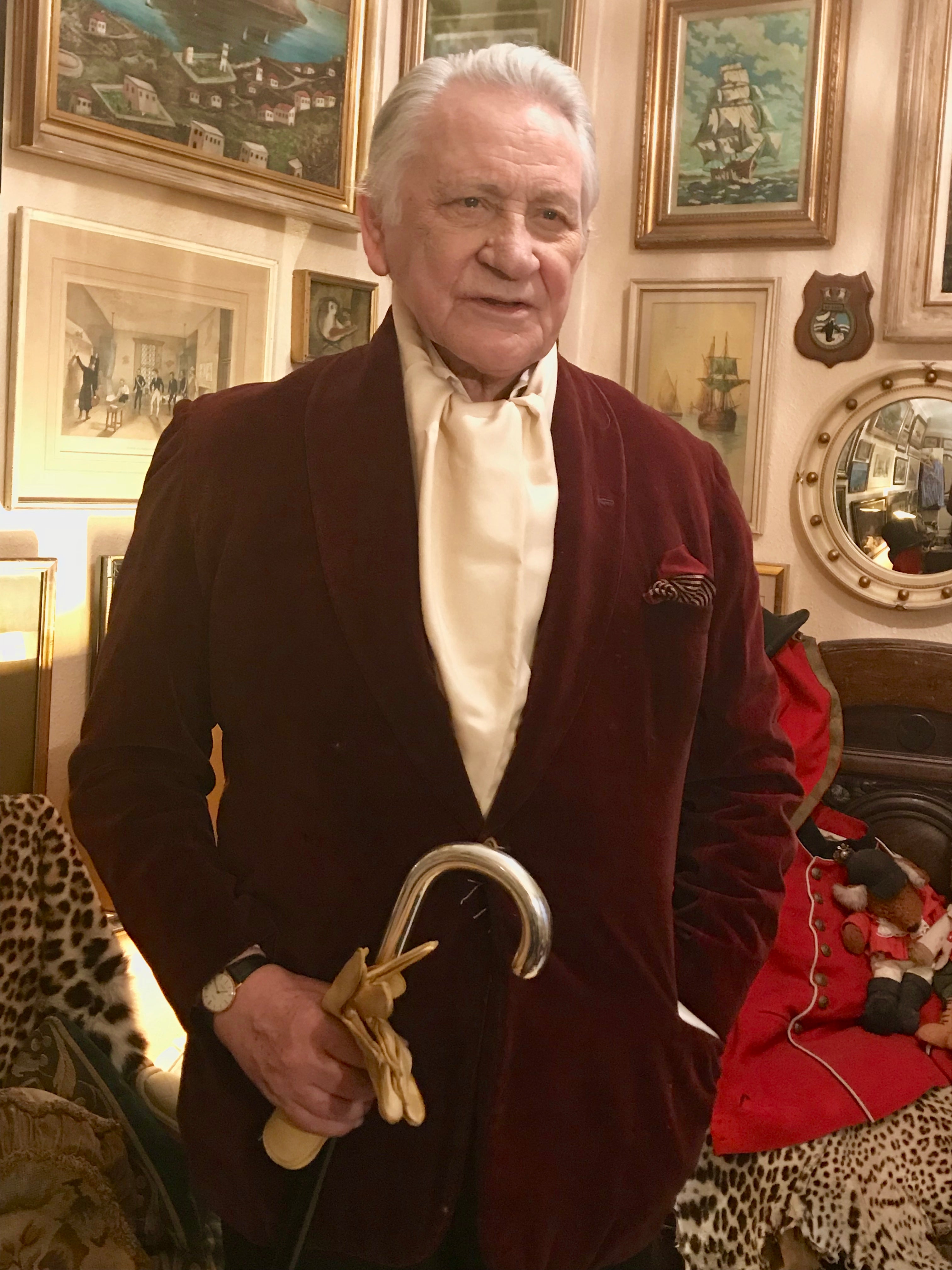 A not so formal evening
A 1940's bespoke silk velvet dinner jacket/vintage wide silk scarf by Sulka (I have a black bow on but forgot to tie it) crepe de chine 1930's handkerchief in my breast pocket/a gold 1950's slim Swiss watch/ Dents vintage kid cloves/the stick is black with an Austrian silver handle, Vienna 1930's/ Black mohair bespoke evening pants/ Black Oxford shoes by Foster and Sons.

The overcoat is my camel coloured 1950's double breasted Aquascutum, so on the outside camel and black.

A relaxed outfit for a relaxing evening.
BH GOS.