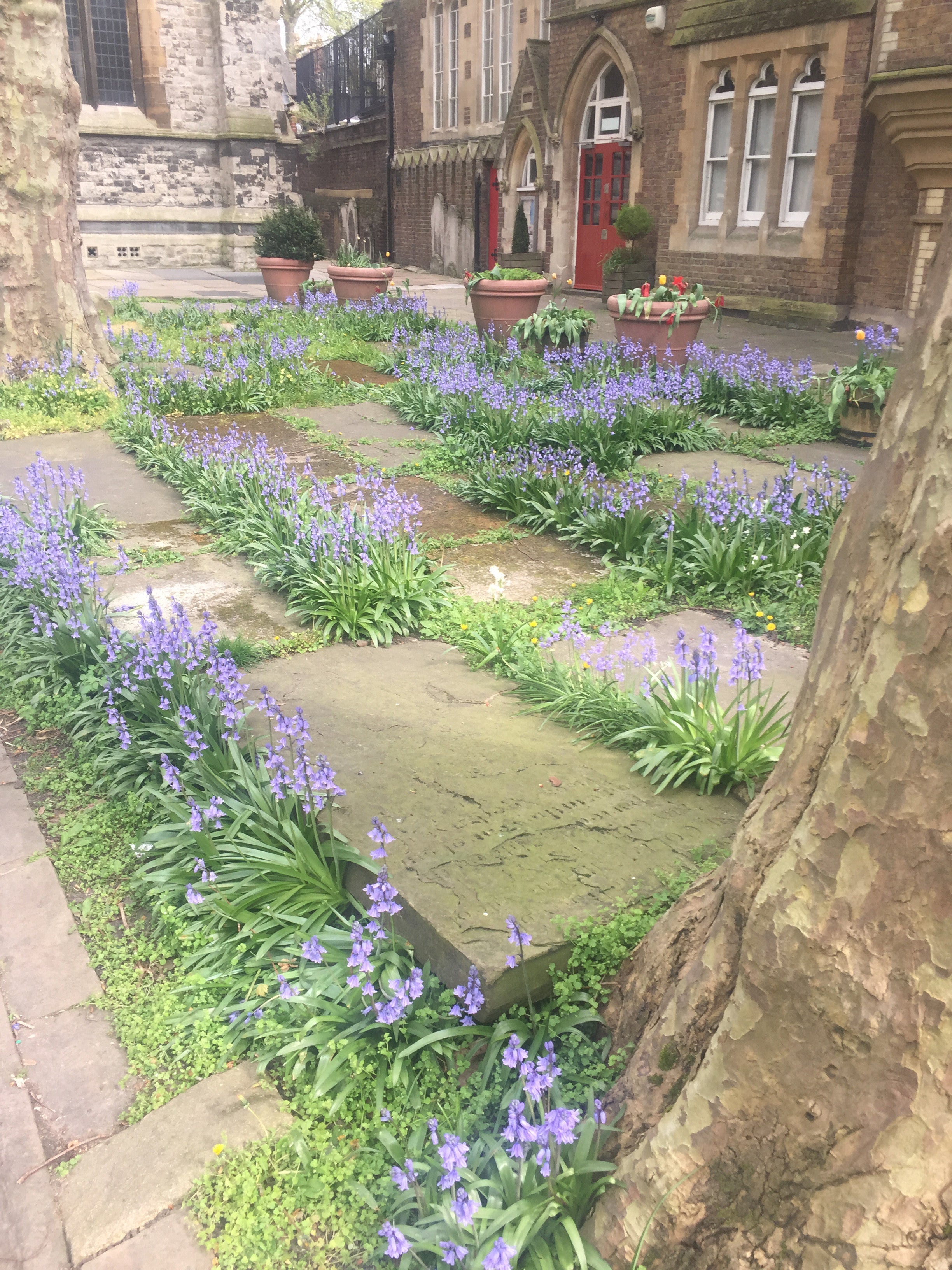 Hornets shops in Kensington Church Walk are in a unique setting
The bluebells are in the churchyard, opposite the church is a pretty little park, with flowers and benches. Opposite Hornets shops is a formal garden (we always have cushions on the low wall in front of it) All of this country like setting is in the middle of the Royal Borough near the Palace and Kensington Gardens.
With all of this and the pub, restaurants and coffee shops, shopping at Hornets isn't just shopping, it's a day out.