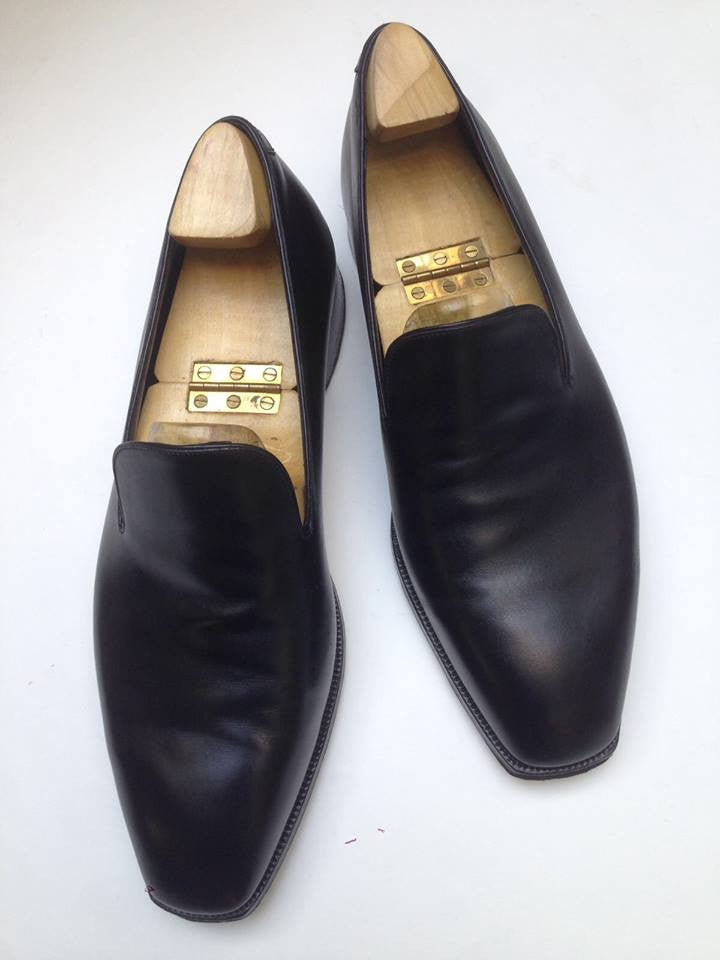 The Major's Shoes
A beautiful pair of bespoke shoes by Amesbury. Co London.
With the original hand made trees.
Size 9 1/2 approx.
Jason Amesbury is possibly the greatest living bespoke shoe maker. A dapper Bon Vivant and habituate of some of the more interesting Soho watering holes, such as 'The French House'.
He is very much what people call an eccentric, he's not. He is like many of Hornets other customers, a very English and original gentleman, with immense style and dash. Also he has a beautiful and charming lady, who knows about shoes.
If shoe makers could be called artists, he would be one. He is in effect a great craftsman and already a legend.